8 PROVEN STRATEGIES TO ENHANCE YOUR SMALL BUSINESS DURING A DOWN ECONOMY
A HANDS-ON GUIDE TO HELP YOUR BUSINESS THRIVE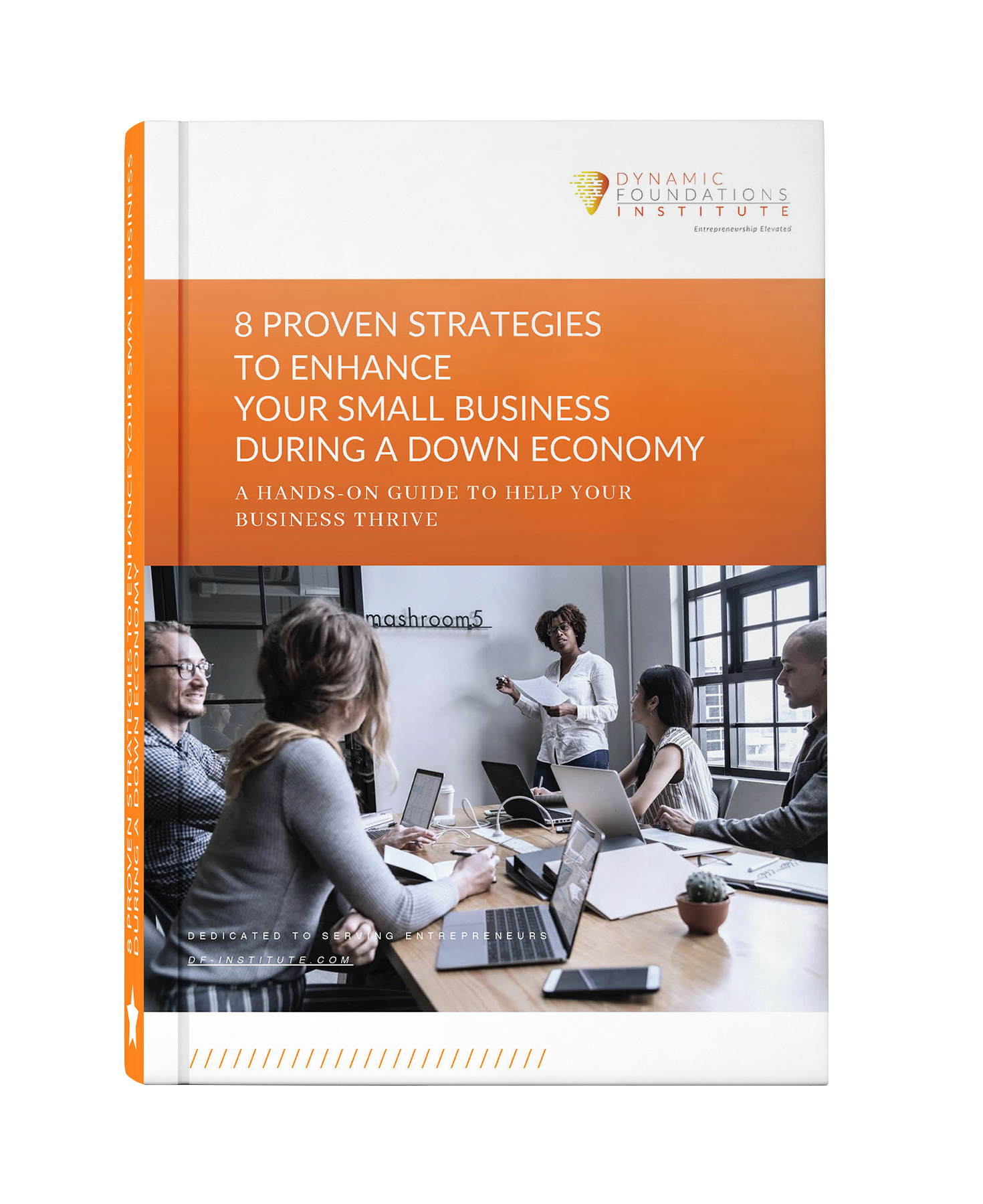 Get Immediate Access to DFI's Digital Book and Toolkits
A HANDS-ON GUIDE TO HELP YOUR BUSINESS THRIVE
Take action now to ensure your small business survives during the economic downturn. We have created this digital book to help small business owners, just like you, ensure their small businesses not only survive but thrives.
Use the hands-on, step-by-step toolkits free with your digital copy to help you identify areas to improve in your business. Further, we help you understand the right approach to add a new product or service to foster growth and enhance your business.
Toolkits and Guides Your Business Needs Right Now
Download your digital copy of 8 Proven Strategies to Enhance Your Small Business During A Down Economy that includes four small business toolkits, expense and revenue tracking workbook and market research guides.
Receive Immediate Access to DFI's Digital Library:
Ebook - Digital Copy

Revenue Tracking Matrix Toolkit

Expense Tracking Matrix Toolkit

Revenue and Expense Tracking Excel Workbook

Business Process Flow Toolkit

Marketing Research Reference List

Market Research Reference Guide for New Product or Service Toolkit